ZOMM
Enhancing Lives Through Technology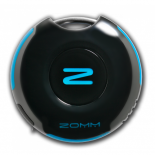 ZOMM is the world's first Wireless Leash for mobile phones. This award winning product secures mobile phones, provides call notification with full mobile speakerphone functionality, provides a Panic alarm and calls emergency assistance from anywhere in the world with just one press of a button.
Have a question or comment about your Zomm product?  Send us a message and one of our staff will get back to you.